When Vikram kissed Moon, Isro scientists jumped in joy, hugged each other in control room – Times of India
[ad_1]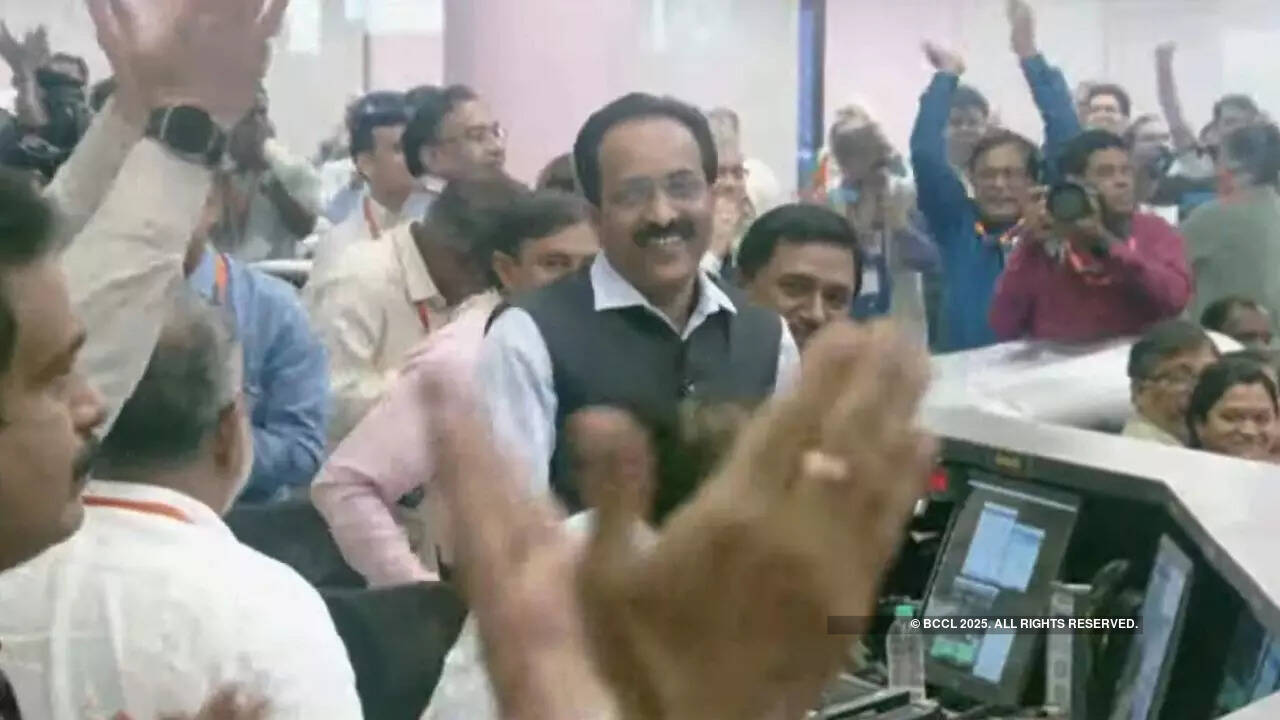 BENGALURU: When the flawless descent of the Vikram lander started from rough breaking phase to the fine breaking phase just before 6 pm, the sound of applause finally broke the tension inside the mission control room of Isro Telemetry, Tracking and Command Network (ISTRAC) on Wednesday.
As the lander started the final vertical descent with no errors, the cheers grew louder. But several scientists, including Isro chairman S Somanath and his senior colleagues, glued to their computer screens, looked tense. It was during this phase of the final vertical descent, excitement had turned into sadness when the lander of Chandrayaan-2 crashlanded on September 16, 2019.
However, this time Isro scientists were confident of their success as they had left no stone unturned in the last four years to make the lander a real 'bahubali' able to withstand all shocks during its final journey to the Moon. They had strengthened the four legs of the lander by repeatedly doing all sorts of tests at different weather and climatic conditions, including dropping the lander from a flying helicopter from a great height to make it break-proof.
Just like the scientists, Indians around the world and the global community who watched the final moments of Vikram landing with bated breath, PM Modi was also glued to the TV screen in South Africa where he was attending the Brics summit.
As Vikram kissed the Moon's south pole exactly at 6.03 pm, just one minute before Isro's scheduled time, jubilant scientists in the mission control room jumped in joy, cried, embraced and shook hands with each other. They had been waiting for this day from the time the Chandrayaan-2 lander crashlanded in 2019. PM Modi, who had then visited the Isro centre in Bengaluru, had then comforted the scientists and consoled a crying K Sivan, the then Isro chairman, by hugging him and consoling him.
When team Isro along with their leader S Somanath entered the MOX media centre, they were given a standing ovation. People distributing sweets and throwing flowers on Isro scientists outside the control room summed up the mood of celebration around the country.


[ad_2]

Source link