Tom Cruise faced 'egocentric control freak' accusations
[ad_1]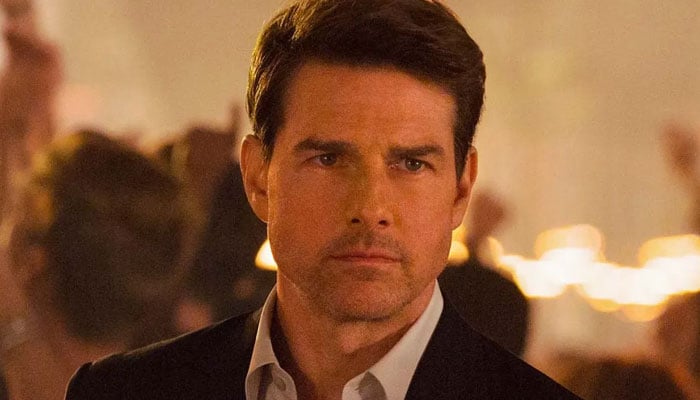 Eyes Wide Shut's writer Frederic Raphael has seemingly a bone to pick with its lead star Tom Cruise and director Stanely Kubrick.
The feud was reignited after the Oscar-winning screenwriter penned a new book titled Last Post, which consisted of letters to people he crossed paths with, according to the Daily Mail.
"There has been an incessant campaign, led by the Harlans, whom I never met during the two or three years of addressing myself exclusively to you, to deny that I had anything much to do with the final version of Eyes Wide Shut,' the Chicago native leveled allegations against the director, and his family involved in the project for minimizing his role in it.
Adding, "Until the Writers Guild intervened, they tried to eliminate me from the credits."
The 91-year-old also alleged, "The Harlans and Master Cruise have managed to insert some derogatory stuff in my Wikipedia entry."
"There must be some way of excising the libel, but I lack the modern skill or the dreary energy to pursue the matter. Their sullen purpose is to establish your grand-masterliness…," Raphel referred to the entry on his Wikipedia page of the critic Roger Ebert's 1999 interview with the Top Gun star, where he slammed him for his criticism against Kubrick in his 1999's book on him.
"He [Raphael] wouldn't have written it if Stanley had been alive. Opportunistic. Self-serving. Inaccurate. I don't know that man at all and I've never met him. It's been interesting seeing how people have behaved afterwards," the actor said at the time.
The novelist also used his writing ammunition against the Mission Impossible star's Scientology religion.
"I have never been called a liar by anyone as I have been by the Harlan clan and by Tom Cruise, an egocentric control freak to whom I have never spoken."
He added, "He did offer me a job though, soon after you finished shooting; the better to have me on a leash, no doubt. In his turn, he too seems to need the control he finds in Scientology…"
The BAFTA winner also questioned the casting choice of the leads for the erotic film.
'[I]t was never admiration for his versatility, was it? From all accounts, you gave him slow hell for Warner Brothers' money,' he referred to Cruise.
"You slave-drove him for what he cost, and he took it like a man. What do you suppose he ever told the Scientology brass that locked him in hock to them?'
It is pertinent to mention here that Raphael's and Kubrick's tiff started with the former memoir, Eyes Wide Open, in 1999, in which he claimed his uneasy working relationship with the late director that saw him sidelined from his film's premiere.
[ad_2]

Source link