Three Generations of Family Dynasties in Pakistani Films – Muhammad Suhayb – Youlin Magazine
[ad_1]

Written by: Muhammad Suhayb
Posted on: August 25, 2023 |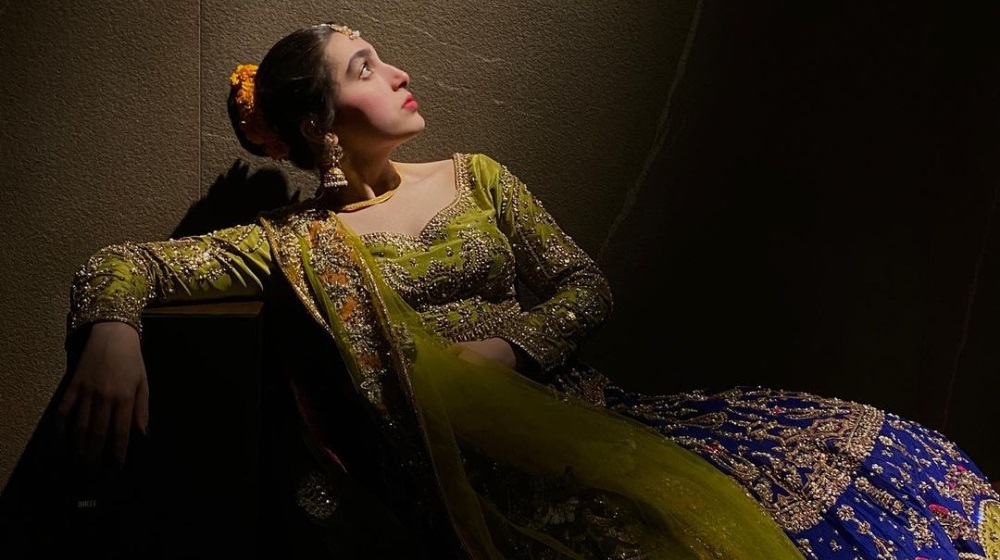 It was the 13th of August 2023, when a song, Yeh hai Mera Pakistan (this is my Pakistan), began circulating on social media as well as news channels. Considered a tribute to resilient and brave Pakistani women, it featured a young energetic lady singing her father's lyrics. The lady was Bahisht Shaan Shahid and the father, yes you have guessed it correctly, is none other than actor Shaan. Bahisht is the grand-daughter of the legendary writer-director-producer Riaz Shahid and Neelo Begum, who have been part of our film industry since the 1950s.

If Riaz Shahid's hard-hitting dialogues and Neelo's dance and acting performances have a special place for those who grew up watching Pakistani films on television, Shaan has created an impact in our film industry. He has been around for nearly three decades, as a successful actor, an innovative producer and a hard-working director and now a lyricist.

Bahisht (which means Jannat), happened to be the title of the last film that Riaz Shahid had begun to make. However, he died prematurely in October 1972 at the age of 45, and the Nadeem-Nisho starrer was completed by his dear friend, director Hassan Tariq. Shaan was barely a year old when his father died, and he decided to name his eldest daughter after the father's last film.

Bahisht was only possible, after Hassan Tariq helmed the project. Usually, Hassan's films were quite different from Riaz's and featured his talented wife Rani as a prostitute (tawaif) and Talish as a feudal lord (nawab). However, they had been friends since the early 50s, so Hassan did justice to the project that had been left midway by Riaz's sudden demise. By the time Bahisht was completed, Hassan and Rani had been married for over four years. Their only daughter Rabia, was not only the center of their world, but also the producer of their mega-hit films: Umrao Jan Ada and Deedar (sight) . Rabia directed short films and theatre plays, and her film Nagar was popular. She recently made her acting debut in a web-series Khoj (detection) as well. Her son Hassam is a composer, songwriter, singer and has even directed a thesis film Putli Pehelwan (puppet wrestler) for National College of Arts, from where his mother also graduated. Rabia (writer) and Hassam (composer, singer) even produced a song paying tribute to Rani Begum, who died before the birth of Hassam. https://www.youtube.com/watch?v=Vz604hyTTFo

The leading lady of Bahisht, Nisho, also happened to have seen her grandson entering the media industry, after her daughter and son-in-law made a name for themselves. Jan Rambo (real name Afzal Khan) has been entertaining fans since 1991, when Guest House was being aired on Pakistan Television (PTV). Sahiba (real name Madiha) debuted in films as a leading lady during that time. Both highly talented stars were made for each other, and Rambo married Sahiba in 1998. Rambo's humor and Sahiba's charming persona have made them a popular couple. Rambo was also the voice of Mangoo, the donkey that shook the box office recently. Sahiba and Rambo's son, Ahsan Afzal Khan, made his debut on television earlier this year, and now has a responsibility on his shoulders.

Talish, who played the father of Nisho's character in Bahisht, has excelled as an actor in nearly all the roles he played in his 50-year career. Though his son Aehsun never made it big in movies (In Javed Fazil's Dushmano ke Dushman (Enemy of my Enemy), he played Babara's younger brother and in unreleased Aashiqon ki Barat (lovers' wedding procession), a supporting role. He remained behind the camera most of the time on television. He assisted Samina Peerzada in directing plays on television and later also films. People still remember him as the voice of Zeeshan Sikandar in Inteha (Extreme, 1999) who could not deliver his lines properly. Aehsun has been directing plays and serials for over two decades now, and has also launched his son Raza into his field. Many of us know Raza as Mithoo from Suno Chanda 2 (Listen Chanda) , who like his grandfather, accidentally landed in acting.

Rasheed Attre, the original music director of Bahisht, and an important member of Riaz Shahid's team, died before the shooting began. Before his death in December 1967, he managed to compose some tunes for the 'upcoming project': Sitaro meri raato ke saharo (stars: my companions of night) and kyun puchtay ho (why are you asking) being some of those. Rasheed Attre's legacy has been carried forward by his son Wajahat, who not only helped in completing Zarqa's soundtrack (another Riaz Shahid film left incomplete due to his father's death) but excelled in Urdu and Punjabi films of the 70s and 80s. Rasheed's grandsons, Junaid and Jimmy Attre (sons of Javed Attre), have emerged as his true heirs. Jimmy has been singing his own compositions and those composed by other Attres for many years. Zamana Nazuk Hai (society is complicated) (by his grandfather) and Main te mera dilberjaani (me and my lover) (by his uncle Wajahat) are still popular among the youth, while Jimmy's brother Junaid, composed tunes for commercials, and original soundtracks and background scores for television drama serials.

Madam Noor Jehan, who was a highly respected personality in the field of music, must have been happy up there to see her grandchildren excel. From her first marriage with producer/director Shaukat Hussain Rizvi, she had two sons and a daughter. Her granddaughter Sonya Jahan from her son Akbar, has worked in a couple of Bollywood films, however, it was the sons of her singer daughter Zille Huma, who have made their presence felt in Lollywood. Zille-e-Huma married upcoming actor Aqeel in the 70s and had four sons. Haroon Rasheed Butt was the real name of Aqeel, who appeared in over a dozen films. Zille made her singing debut in Nisar Bazmi's Very Good Dunya Very Bad Log (very good world, very bad people) , where Shaan played the lead. Her son, Ahmed Ali Butt is the more famous of her children, and has carved a niche for himself as a singer, actor, host and comedian. The youngest Mujtaba Ali Butt, a.k.a Hamza, is a visual artist and owns Zile Studio. As they, it runs in the family!
Gallery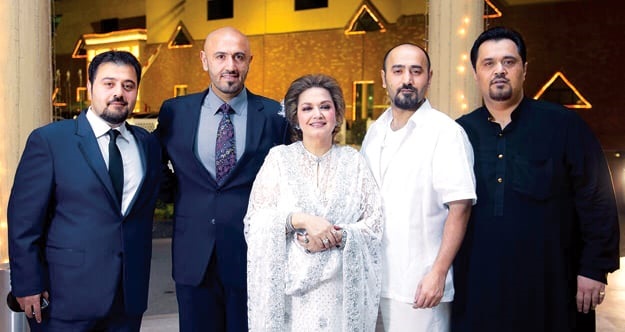 Noor Jehan's daughter Zil-e-Huma with her sons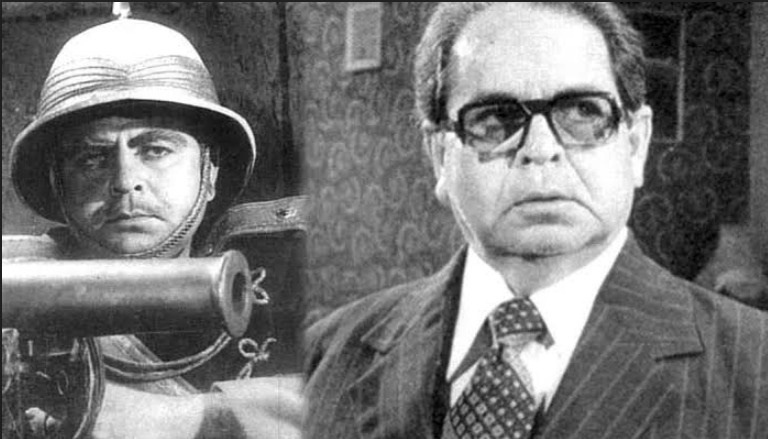 Agha Talish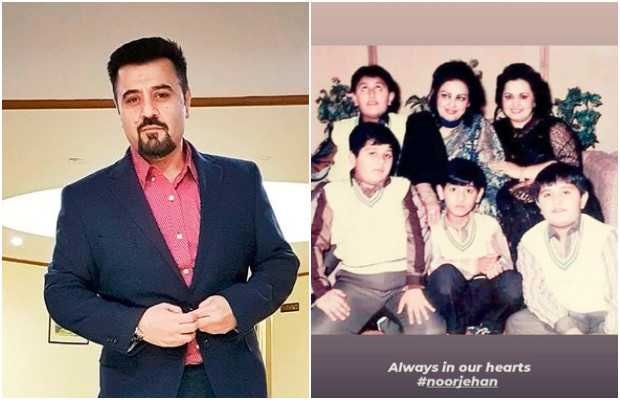 (L) Ahmed Ali Butt, and Noor Jehan with her grandchildren (R)



[ad_2]

Source link