£250bn sitting in accounts that earn no interest, regulator warns
[ad_1]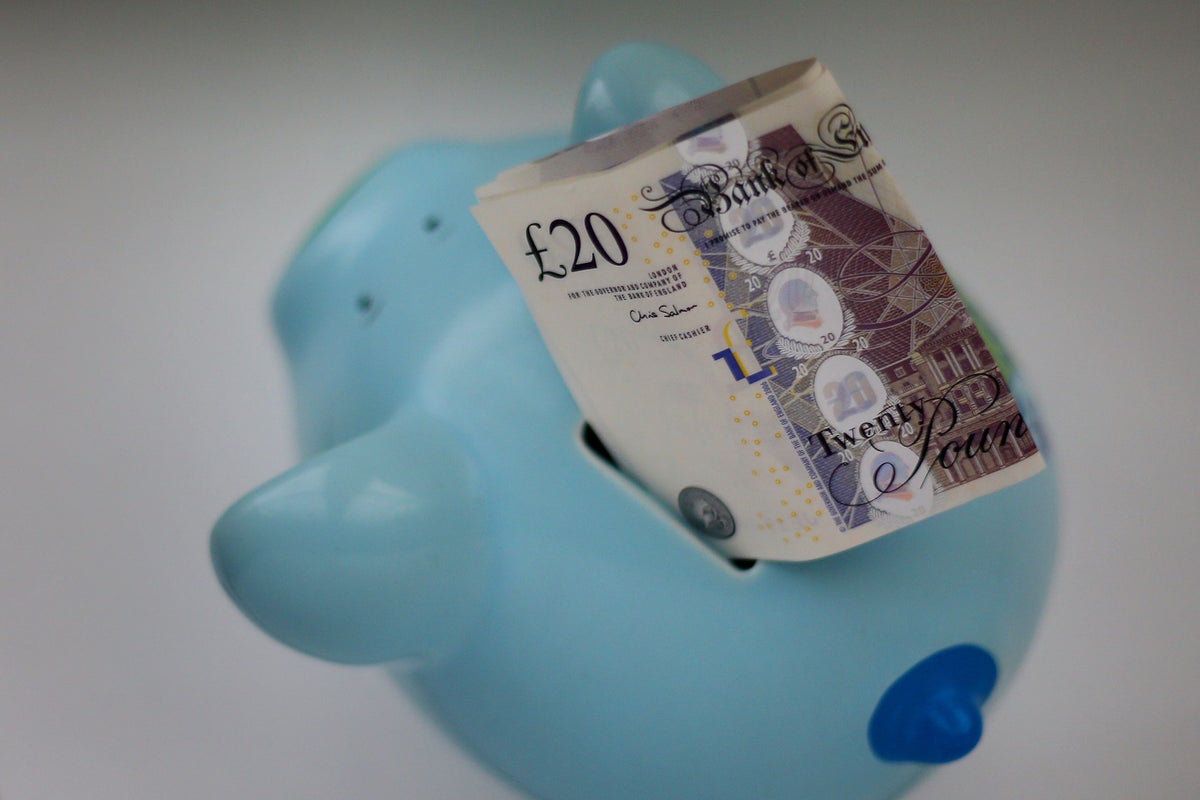 Around £250bn is sitting in accounts that earn no interest, a regulator warned on Monday as it launched a plan to ensure banks are passing on interest rate rises to savers.
The Financial Conduct Authority (FCA) said its cash savings market review shows Britain needs to build more consumer financial resilience.
Three in 10 adults don't have a savings account at all, it found.
Three-quarters (75 per cent) of consumers who do have savings use the same bank as the main current account, the FCA found. But for easy access accounts, in which 60 per cent of balances across nine of the largest firms are held, the average interest rate has risen from 0.07 per cent to 1.25 per cent between January 2022 and May 2023.
According to figures released by Moneyfactscompare.co.uk, the average two-year fixed homeowner mortgage rate on the market is 6.81 per cent, while the average easy access savings rate is 2.78 per cent and the typical one-year fixed savings account has a rate of 5.19 per cent.
The FCA has set out a 14-point action plan to make sure banks and building societies are passing on interest rate rises appropriately to savers.
Firms offering the lowest savings rates will be required to justify by the end of August how those rates offer fair value – and the FCA said it will take action if they are unable to do so.
It will use the new consumer duty on financial firms, which came into force on Monday, to help ensure savings providers are offering fair value.
The Bank of England base rate is currently 5 per cent, following a string of increases, and there are expectations that it could rise again on Thursday.
However, there have been concerns that providers have been raising borrowing costs at a much faster pace than savings rates have increased.
The FCA's plan follows a review of the cash savings market and a meeting held with banks in early July.
The regulator found that, while interest rates on savings accounts have been rising, this has been happening more slowly for easy access accounts.
It said that nine of the biggest savings providers, on average, only passed through 28 per cent of the base rate rise to their easy access deposit accounts between January 2022 and May 2023.
Notice and fixed-term savings accounts have seen greater pass-through of rate rises, with the nine firms passing through 51 per cent over the same period.
There has also been significant variation between firms, with smaller providers often offering higher interest rates on average than their bigger competitors, according to the FCA.
The far-reaching consumer duty on financial firms came into force on Monday, requiring them to put customers at the heart of what they do and setting higher and clearer standards for them to follow.
Companies offering the lowest savings rates will be required to justify by the end of August how those rates offer fair value, according to the duty.
Firms will also need to measure the effectiveness of how they communicate with customers.
Together with the Information Commissioner's Office (ICO), the FCA recently clarified how savings providers could inform their customers about the best available rates, even where they have opted out of marketing.
Sheldon Mills, executive director of consumers and competition at the FCA, said: "We want a competitive cash savings market that delivers better deals for savers, where interest rates are reviewed quickly following base rate change, and firms prompt savers to switch to accounts paying higher rates.
"We welcome the progress that has been made so far but this needs to speed up. We will be using the consumer duty to ensure this is the case – with firms required to prove to us that they are offering their customers fair value.
"We continue to urge savers to shop around to take advantage of the increasing number of better saving deals available."
Harriett Baldwin, chair of the Treasury Committee, said: "The committee has been pushing for progress on rates for savers all year and this action by the FCA represents more progress. Consumers should shop around for the best rates but loyal savers should not be penalised."
Rocio Concha, Which? director of policy and advocacy, said: "Some high street banks have been offering meagre rates to customers for a long time, and it is clear the pace and scale at which rates are passed on to customers needs to be improved, so it's good to see the regulator clamping down on firms that continue to short change their customers.
"The FCA expects these changes to mean fewer low savings rates on offer, and that banks will be better at letting customers know of the availability of better rates. In the midst of an unrelenting cost of living crisis, it's crucial that those who are able to put money into savings accounts receive better returns.
"Which? expects to see the regulator taking tough action against any firms that fall short of the new requirements."
Meanwhile, a new campaign encouraging borrowers who are struggling with their mortgage payments to contact their lender has been launched by a trade association representing the banking and finance industry.
The Reach Out campaign will be seen and heard on the radio, in print and online, with television advertising due to be launched in September, UK Finance said.
The campaign's key message is to encourage borrowers to contact their lender early on if they are worried about making their payments.
[ad_2]

Source link